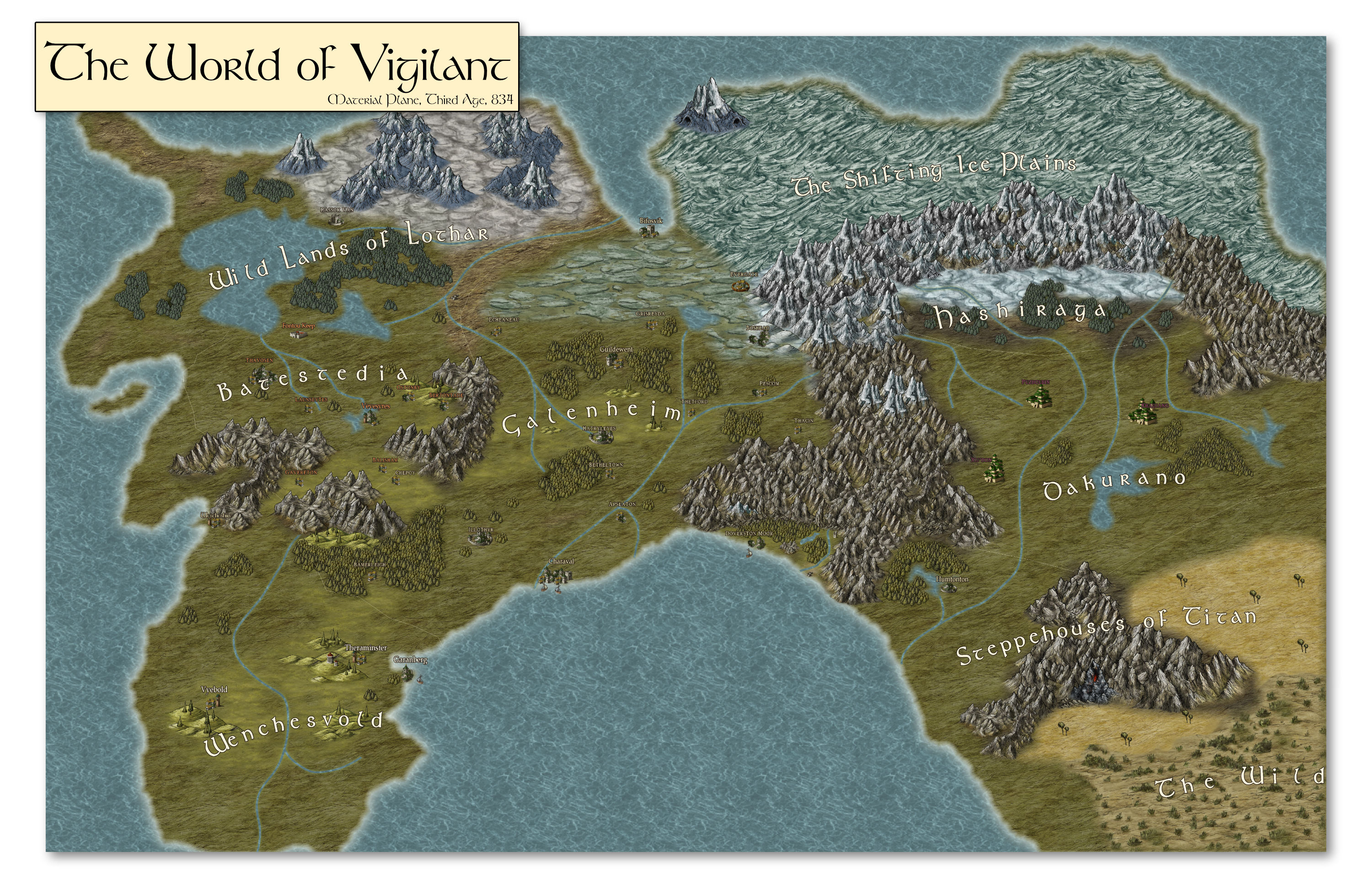 Vigilant Player's Guide
Classic dungeon crawling meets a modernized ruleset in this tightly balanced, highly lethal tactical fantasy TTRPG!
Easy to pick up and jump in a game but with plenty of depth hidden beneath the surface, Vigilant provides a unique tabletop experience for veteran role-players, combat junkies, and newcomers alike.
Vigilant is built for players who like having countless options within the system itself. With plenty of viable ways to approach encounters as both the player and GM, Vigilant ensures that your adventurers will always face new and exciting challenges. If you've ever bemoaned the action economy of a classic d20 system, or felt like combats in your games become stale, deterministic, or same-y, then Vigilant is built for you!
Play as a hulking bipedal catfish that can headbutt their way through a wall, a manic investigator whose very presence puts others on edge, a deranged healer who derives their power from alien gods, a wild sorcerer constantly at risk of having their head explode, or thousands of other combinations of archetypes, races, and perks! Vigilant puts the tools in your hands to create wild and spicy characters... or an edgy rogue with no friends!
Included in the 205-page Player's Guide:
Intuitive systems for seamless play between narrative and combat encounters complimented by a flexible experience system to reward both!
7 Races, 6 backgrounds, 4 archetypes, 26 sub-trees, and plenty more spells and general options to pick and choose from to build the ultimate adventurer!
More than 30 unique spells, and some horrifying miscast tables
An extremely flexible action economy
Loads of combat options!
Rules for permanent damage! Lose your freakin' arm!
All the other stuff to make the game work!
The Vigilant Player's Guide is a living rules document. As more content gets released in Omnium-gatherums, expansions, and modules the important bits will slowly be incorporated into the Player's Guide. Check out the Devlog for release notes and follow me on Twitter for updates!
Check out the GameMaster's Guide here: https://gordohead.itch.io/vigilant-gamemasters-guide
Purchase
In order to download this game you must purchase it at or above the minimum price of $9.99 USD. You will get access to the following files:
Vigilant Character Sheet - 1.1.pdf
163 kB
Vigilant Player's Guide - 1.1.pdf
68 MB