Your new favorite TTRPG publisher (hopefully)! I make Vigilant and have a couple other projects in the works!
Upcoming Titles
Doverston Moor: A Vigilant Adventure Book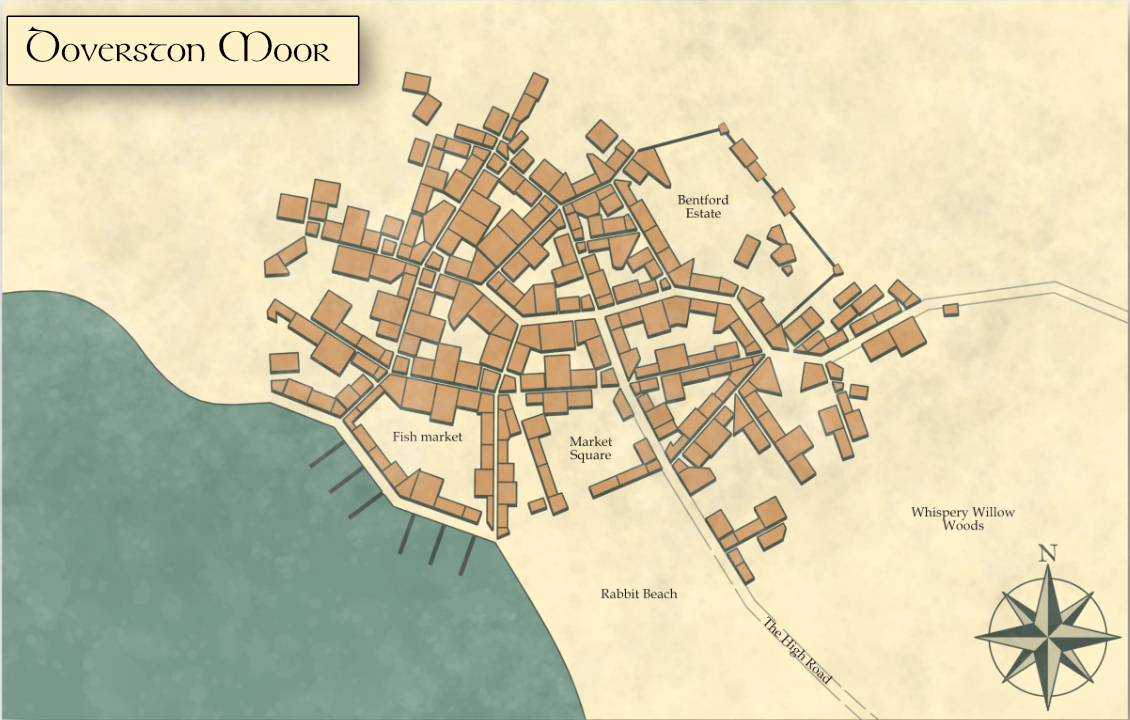 An in-depth setting guide to the lawless port town of Doverston Moor and its surrounding area within the tumultuous and highly lethal Beaton Valley! A 120+ page book (that continues to grow by the day) that includes over 50 pages of background, 4 interconnected adventures spanning 10+ sessions of play, new classes, adversaries, sandbox tools, 30+ fully detailed NPCs, and more!
Stay tuned for more information!

Here's some more information! 3 of the 4 adventures have been completed and playtested, with the fourth well on its way. Here's what you can expect out of the adventures:
Terror in Rabbit Beach - A terrifying frog-daemon hunts in the sunken eastern districts of Doverston Moor, threatening the livelihoods of desperate refugees and townsfolk
Burberry Drannis Must Die - A housewife plots to murder her husband, drawing the party into a dangerous plot.
The Whispering Dead - The dead walk within the Willow Woods. A forgotten mausoleum unwittingly built atop ancient druidic circles of power has desecrated the woods as corruption seeps forth from its flooded tombs. The party ventures into the deadly under-crypt to purge whatever malignant force has tainted the woods.
The House on The Hill - A powerful cult leader extends his influence from the mysterious Eisengrad Manor atop the Doverston Hills.
I'm also looking for some additional playtesters! If you're interested in a free early-access copy and are willing to provide some feedback slide into my Twitter DMs!

Neon Noir

A gritty struggle for wealth and survival in the neon-drenched streets of the near-future! Neon Noir is an innovative TTRPG that blends deck-building and roleplaying into an exciting, fast-paced game. Draft a deck of cards with unique abilities as part of a lifepath system! Experience nail-biting tension in high-stakes, highly-lethal combat built around a new 'double blind' dice system that allows for dramatic moments, deep tactical considerations, and excellent PvP options. Backstab your crew to be the last one standing and claim the spoils of victory!
Neon Noir is in the early stages of development, but preview versions may be available by the end of 2022. If you would like to join the playtest pool hit me up on Twitter or something.

Here's a card from it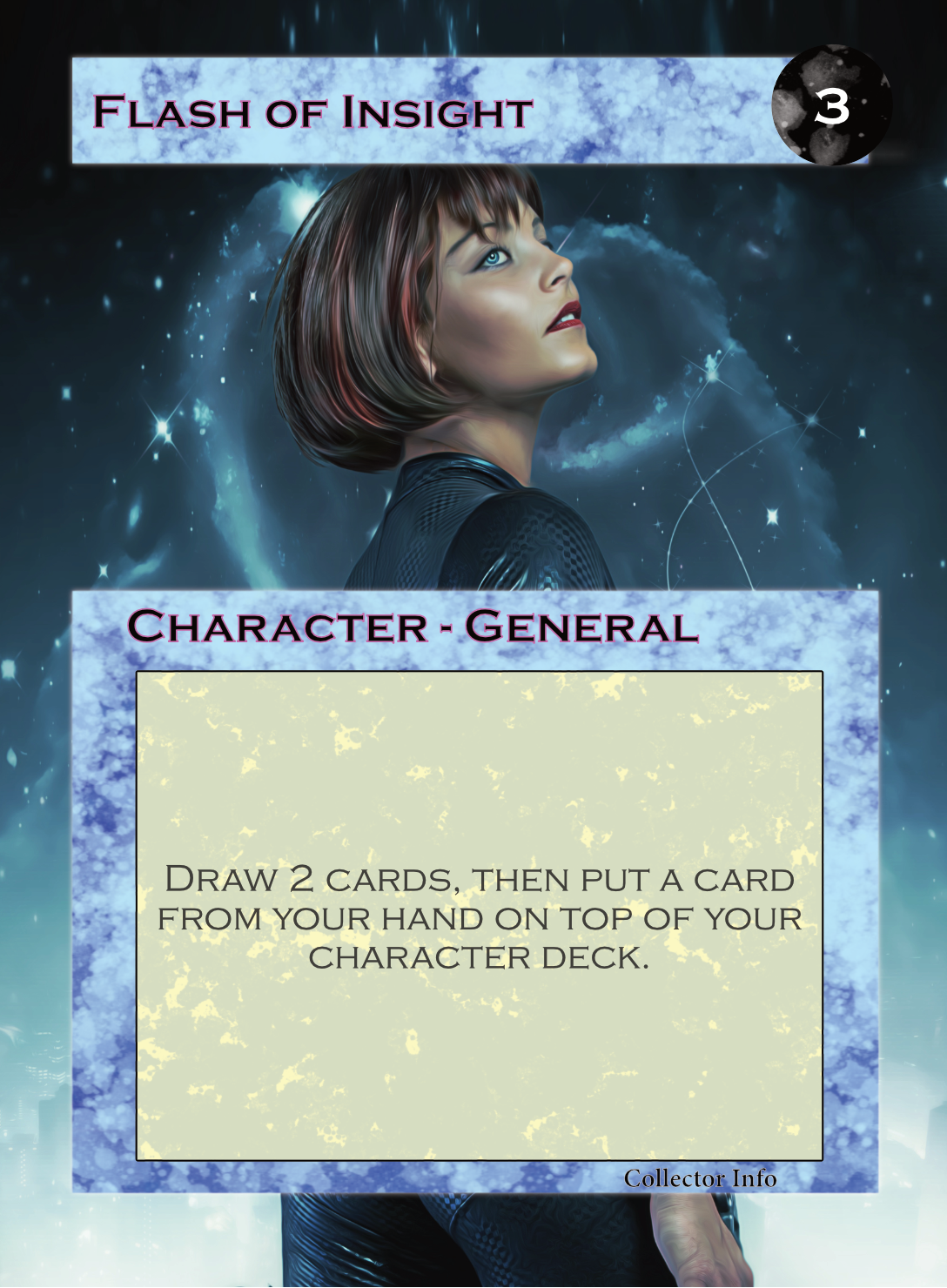 and here's some early life path concepts: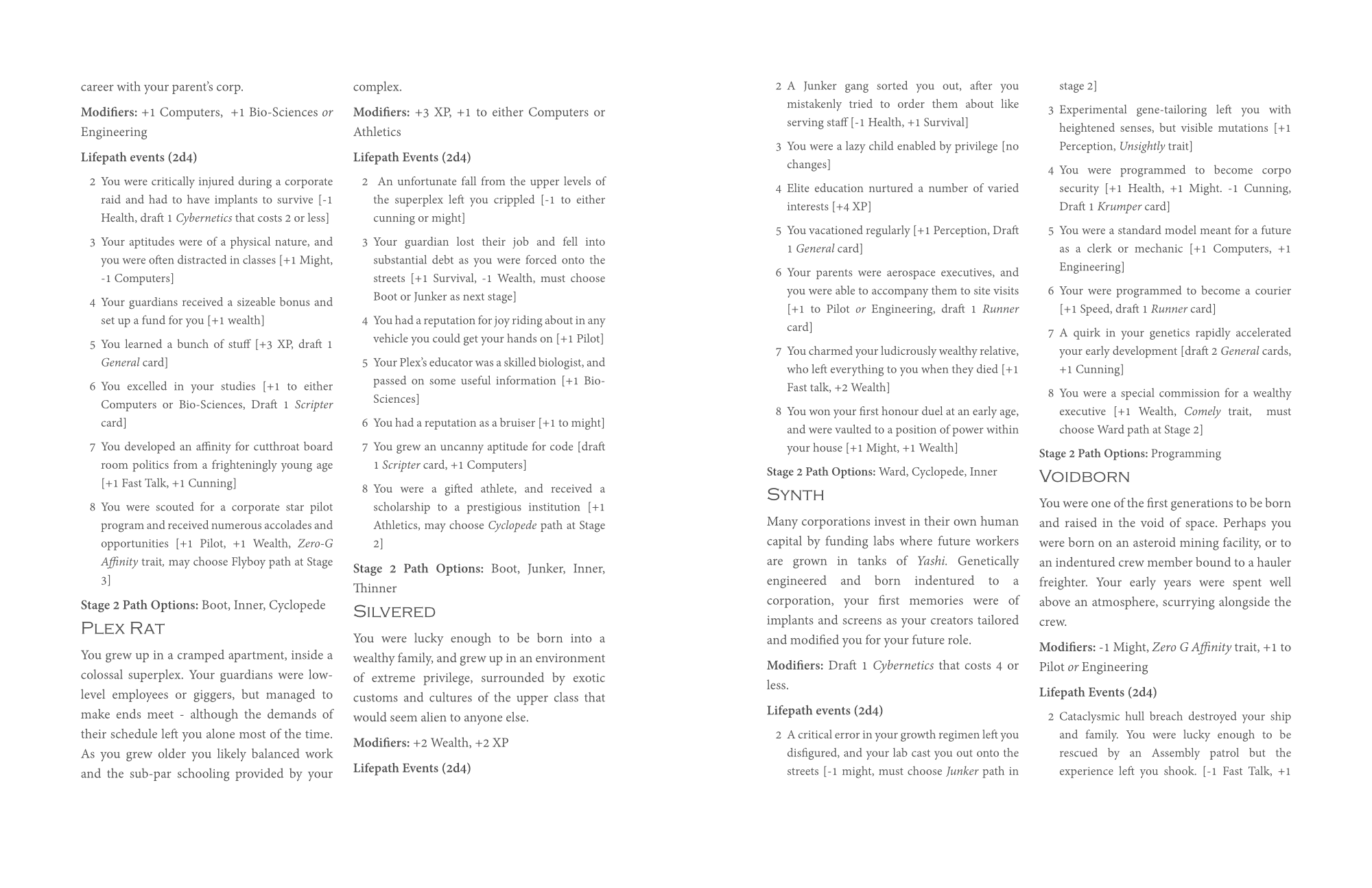 Meet our team!
(it's just me)